We are pleased that you are taking the first step to become a resident at our community! Please take a moment to review the information within the Eligibility tab of the community's webpage. Our application process is electronic and can be completed from a computer or a mobile device. In order to make this an efficient process for you, here are some tips:
Our application process has two phases. The first phase is to provide basic information so we may perform background screening upon payment of your application fee(s). Upon successful background screening, you will be prompted to pay a holding fee, which will secure your reservation for future occupancy and enable you to complete phase two of the application process to verify you meet the eligibility requirements. If your application is ineligible, your holding fee will be refunded.
Our primary method to communicate with you during the application process is via the email address you provide within the electronic application. Please be sure to monitor this email inbox and your spam folder for communications from the ConcordRENTS email domain. Please promptly respond to any email requests for information.
If you have placed a fraud alert or credit freeze with one or more credit bureaus, please be sure to remove the fraud alert or temporarily lift the freeze by contacting:
Within 72 hours of your full application approval, you must pay the balance of your security deposit. If you are required to have liability insurance, you must provide proof at the time of move-in.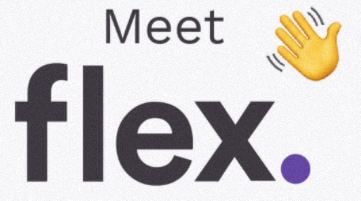 Finally, flexible payments.
No more late rent fees, processing charges, or hidden costs.
Learn more by visiting www.GetFlex.com.




We have partnered with PetScreening, an organization that ensures all residents are informed of our community's pet policies.
Please log into your Resident portal to access your community's unique PetScreening website to complete the process.